The Alberta Tourism Advocacy Summit is the industry's premier event to learn about current government priorities, to gain political insights from industry and media observers, and, for you to share your industry points-of-view with elected and nonelected representatives. With an election on the political horizon, TIAA encourages all industry champions to attend to show those in government and opposition the breadth and experience of the industry.

Tuesday, May 31
10:00 am Blessing & Land Recognition
• Chief Billy Morin, Enoch Cree Nation

Welcome & Opening Remarks
• Darren Reeder – Board Advisor, Tourism Industry Association of Alberta
• Traci Bednard – CEO, Explore Edmonton

10:45 am Industry Leader Panel
• Maureen Riley – Vice President International, Destination Canada
• Beth Potter – President and CEO, Tourism Industry Association of Canada
• David Goldstein – CEO, Travel Alberta
• Moderated by Traci Bednard – CEO, Explore Edmonton

12:00 pm Lunch

12:40 pm Federal Perspective
• Hon. Randy Boissonnault – Minister of Tourism and Associate Minister of
Finance, Government of Canada
• Hon. Karen Sorensen – Senator and Co-Chair, Parliamentary Tourism Caucus
• Moderated by Andy Gibbons – Vice President, Government Relations & Regulatory Affairs, WestJet

1:30 pm Provincial Political Panel
• Janet Brown – Janet Brown Opinion Research
• Graham Thomson – Freelance Political Writer
• Catherine Griwkowsky – Alberta Today and Moderator

2:45 pm Break

3:00 pm Government of Alberta Leadership Panel
• Kate White – Deputy Minister, Alberta Jobs, Economy & Innovation
• Shane Schreiber – Assistant Deputy Minister, Alberta Environment & Parks
• Michele Evans – Assistant Deputy Minister, Alberta Labour & Immigration

4:30 pm Coffee & Networking Break

5:00 pm Official Opposition Reception

5:45 pm Remarks – Rachel Notley, Leader, New Democrat Party

6:00 pm Fireside Chat
• Rachel Notley – Leader, New Democrat Party
• Tom Vernon – Global Reporter and Moderator

7:00 pm Dine Around

9:00 pm Hospitality Suite hosted by Campio Brewing, 10257 105 St NW

Wednesday, June 1

7:30 am Breakfast

8:15 am Fireside Chat
• Hon. Jason Kenney – Premier of Alberta (invited)
• Hon. Doug Schweitzer – Minister of Jobs, Economy and Innovation (invited)
• Alisha Reynolds – Board Chair, Tourism Industry Association of Alberta

9:30 am End

Disclaimer: TIAA has undertaken its best commercial efforts to ensure the attendance of all those named in this agenda. However, we cannot guarantee that identified speakers on the agenda might not change at the last minute given the current political landscape.

Cancellation policy: You may cancel your tickets until May 23 and a full refund will be issued. Refunds will not be issued if tickets are purchased after May 2.

Book your hotel room here or call 1-888-236-2427 and reference "Tourism Advocacy Day" for a preferred rate. A limited number of rooms is available until May 25.
Download program (PDF) here
Presenting Partner: WestJet
Supporting Partner: Explore Edmonton
Industry Champions: Tourism Jasper, Tourism Lethbridge, Banff & Lake Louise Tourism, Alberta Professional Outfitters Society, Alberta Hotel & Lodging Association
Tourism Boosters: JW Marriott Edmonton Ice District, Encore, Campio Brewing Co.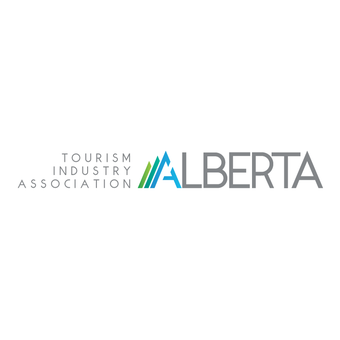 J.W. Marriott Edmonton Ice District